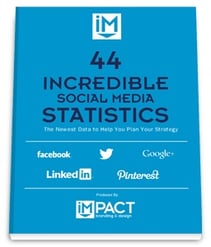 The social media landscape has become so crowded, it can be pretty overwhelming to navigate on your own these days.
Where are you more likely to find your target market? Whichones should you be using?
We've scoured the web for the most up-to-date, accurate data to paint a detailed picture of which ones are right, wrong, and downright essential for your company.
What you'll get:
The newest data regarding all the biggest social media platforms.
Revealing demographics for planning a targeted campaign.
Statistics and data from all the biggest names in the industry.
Plan a more effective strategy with a little help from these 44 incredible stats!