Ready to get schooled on Inbound Marketing?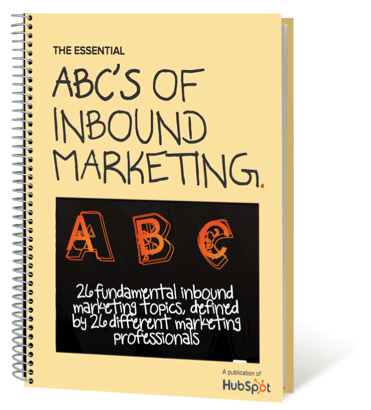 We have 26 convincing reasons why it's a good idea.
The "ABCs of Inbound Marketing" is a collaborative eBook from our partner HubSpot., designed to teach you the fundamentals of Inbound. Each of the 26 topics is written from the unique perspective a different Marketing Professional (Hint: we're one of them!)
From "Blog" to "Workflow", you'll learn what each term is and why it's an indispensable piece of Inbound Marketing.
So download it, read it and love it (even if you're just curious what the heck we came up for the letters Q, X and Z). It's just in time for the new school year!