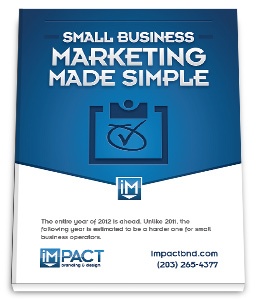 Is your small business still dependent on outdated marketing methods like direct mail, cold calling, and newspaper advertisements?
Due to the power of online marketing, recent marketing trends have turned towards inbound marketing rather than the traditional outbound marketing methods of the past.
If your company isn't changing with the times, it's inevitable that you'll notice your marketing efforts becoming less effective in a very short time.
In this Ebook, you'll Learn:
Proven "inbound" methods for marketing the products of your small business
The most effective marketing strategies for staying current in 2012
One effective tool that will improve your ability to sell
Find out how you can protect against outdated marketing methods and get your website performing at its finest.