Learn how to increase brand awareness by reaching more than 40 million registered Vine users.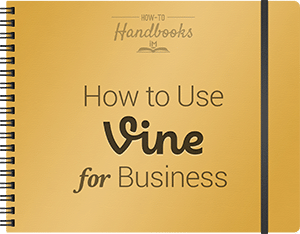 Did you know a branded Vine is 4x more likely to be seen than a branded video? (*Source: The 7th Chamber.)
As one of the fastest-growing social networks, Vine has quickly become a highly shareable, traffic generating social application for marketers and business owners.
Download the handbook and learn:
How Vine works and why you need to be using it
Detailed instructionals on setting up and using Vine
How brands are using the app successfully
Examples of how you can use Vine for your business
*Five tweets per second contain a Vine link. It's time to get started.