Learn how to develop content that generates attention.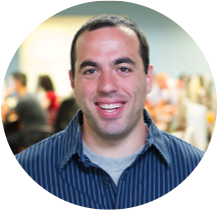 Presenter: John Bonini, Marketing Director
Duration: 45 minutes
How awesome? Very. Awesome.
Hear John Bonini, IMPACT's marketing director, share his experience in creating and maintaining one of the most respected content publications in the industry.
He shares secrets, things he's learned along the way, and most importantly, actionable advice for you to improve your own strategy.
You will learn:
How to build strong relationships with content
The key elements that get people talking and sharing
How to write more compelling content
How to boost conversion rates with small content changes
What they're saying: