Don't Be a One-Hit Wonder.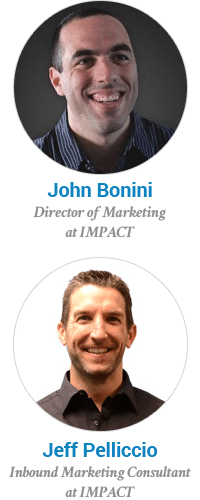 Real advice for taking the next step toward a more remarkable online marketing strategy.
The only way to grow your business is to abandon what's ineffective, and learn to adapt and commit to the changes you need to make in order to transform your marketing and appeal to the 21st century consumer.
Join John Bonini and Jeff Pelliccio as they dicuss how to adjust and implement the strategies that will significantly impact your business.
To survive in the digital age, your marketing needs to be awesome. It needs to rock.
You'll learn:
What's keeping you from the spotlight
Why Inbound Marketing works (and why traditional methods aren't)
Tips for implementing the strategies you need
Enjoy!