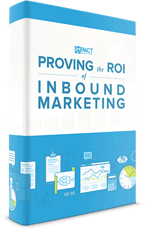 Don't believe me?
We've collected impressive data from the most trusted sources in the industry to provide you with real insight into what you can expect from your inbound marketing investment.
In this guide, you'll find:
Why and how inbound marketing works
How the ROI of inbound marketing matches up against that of traditional approaches
Actual data supporting the ROI from inbound best practices
Simply fill out the form on this page to get your free copy today!