Is your business struggling to find value from social media marketing?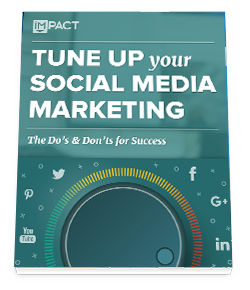 Many business owners feel that social media has little impact on revenue, but when used correctly, it's proven to drive more traffic to your website and generate quality leads.

In our this Ebook, "Tune Up Your Social Media Marketing," we have thoroughly detailed the best practices for generating value through social engagement.
Social media is no longer a luxury. It's a necessity.
In this interactive guide, learn how to:
Generate engaging, more shareable content
Attract followers and extend your social media reach
Drive landing page conversions through link sharing
Identify the most profitable social platforms for your company
Download this essential guide and learn how to transform your social media marketing efforts from a routine to a critical component in achieving your business goals.